Maki Taxi offers a means of transport for our customers 365 days a year.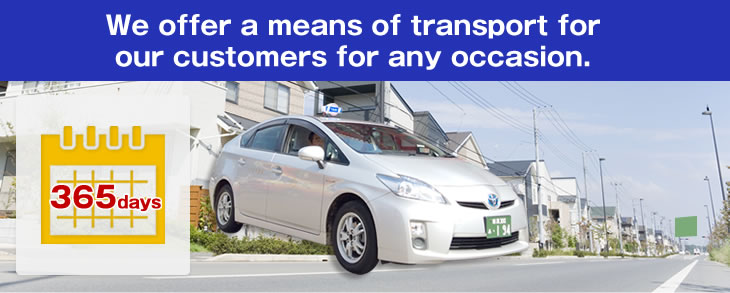 Our branches are open from 6 a.m. to 11:30 p.m.
Our taxi services are available 365 days a year.
Maki Taxi is a community-based taxi company with branches in areas such as Maki (Nishikan-ku) in Niigata City. We offer a means of transport to our customers and bring them to various places. We respond to our customers' various needs such as shopping trips, a substitute for public transport and nights out on the town.
* Business hours are from 6 a.m. to 11:30 p.m.
Types of taxi
Wedding taxi
Replacement driver service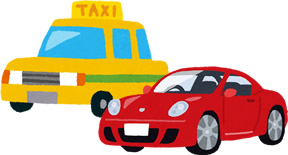 Maki Taxi also offers replacement driver services.
Use the service when you return home after drinking alcoholic beverages
A professional driver will drive your precious car safely on your behalf.
Replacement driver service fare
Type of Taxi
Minimum additional fare
Maximum additional fare
Small taxi
Metered Fare of up to 1,600 yen: Metered fare

plus 550 yen

Metered fare of 1,700 yen or higher: Metered fare

plus 1,100 yen